Renting a car in Croatia provides the flexibility and convenience to explore this captivating country on your own terms. With its stunning landscapes, historic cities, and picturesque coastal towns, Croatia offers a wealth of attractions waiting to be discovered. In this comprehensive guide, we will walk you through everything you need to know about car hire in Croatia, from deciding whether to rent a car to understanding the costs, insurance, and road rules. Let's embark on a journey to uncover the essentials of renting a car in Croatia.
Should I rent a car in Croatia?
When considering whether to rent a car in Croatia, it's important to evaluate your travel plans and preferences. While Croatia has a well-connected public transportation system, renting a car provides the freedom to explore off-the-beaten-path destinations and venture into the country's scenic countryside. Having a car also allows you to set your own itinerary and discover hidden gems that may not be easily accessible by other means of transportation.
When not to rent a car?
In certain scenarios, renting a car may not be necessary or practical. If you're primarily staying within major cities like Zagreb, Split, or Dubrovnik, where public transportation is efficient and parking can be challenging, it might be more convenient to rely on buses, trams, or taxis. Additionally, if your itinerary consists of short distances or guided tours, renting a car might not be cost-effective. Assess your specific travel plans and consider the pros and cons of renting a car in relation to your needs.
How much does a car rental in Croatia cost?
The cost of renting a car in Croatia varies depending on several factors. These include the rental duration, vehicle type, season, and location. During peak tourist seasons, prices tend to be higher, so it's advisable to book in advance to secure the best rates. Additionally, keep in mind that fuel, tolls, and parking fees are additional expenses to consider. Research different car rental agencies, compare prices, and look for any special offers or discounts that may be available.
Know before booking:
Before booking your car rental in Croatia, there are several important factors to consider:
Is it safe to rent a car in Croatia?
Croatia has a well-maintained road network and generally safe driving conditions. However, it's essential to familiarize yourself with local traffic rules and regulations. Be aware of speed limits, road signage, and any specific driving laws that may apply in different regions.
What kind of car should you rent?
Choosing the right car depends on your travel needs and group size. Compact cars are suitable for urban areas and shorter distances, while larger vehicles or SUVs are ideal for families or those planning outdoor adventures. Consider the number of passengers, luggage space requirements, and the type of terrain you'll be encountering during your trip.
How to find cheap car rental in Croatia?
To find the best deals on car rentals in Croatia, it's recommended to compare prices from different car rental agencies and there is no better way then to do it on crocarhire.com . Booking in advance can often result in lower rates, and being flexible with your travel dates can also help you find better deals. Look out for inclusive packages that offer additional benefits like unlimited mileage or free additional drivers.
Different pick-up and drop-off locations for car hire in Croatia
Many rental companies offer pick-up and drop-off options at major airports, cities, and tourist destinations. Selecting the most convenient locations based on your travel itinerary can save you time and make your trip more efficient. Consider the accessibility of the pick-up and drop-off points, especially if you're arriving or departing from different locations.
Payment requirements
When renting a car in Croatia, most rental companies require a credit card for payment. Ensure that you have a valid credit card in the driver's name, as it will be needed for the deposit and any additional charges.
Insurance: Full coverage on a credit card
It's important to understand the insurance coverage provided by your rental car and any additional insurance options available. Some credit cards offer rental car insurance, but it's crucial to review the terms and conditions to ensure that you have sufficient coverage. Additionally, consider purchasing additional coverage during the checkout process on crocarhire.com
Manual or Automatic:
When selecting a rental car, consider whether you prefer a manual or automatic transmission. While manual cars are more common and often cheaper to rent, if you're not comfortable with manual transmission, it's advisable to opt for an automatic.
Book early
To secure the best rental rates, it's recommended to book your car as early as possible, especially during peak travel seasons. Early booking also allows you to have a wider selection of vehicles to choose from.
What kind of driver's license do I need to rent a car in Croatia?
To rent a car in Croatia, you will need a valid driver's license from your home country. An International Driving Permit is required in addition to a National Driving License if the National Driving License you hold or any of the Additional Drivers hold is not clearly identifiable as a Driving License, e.g., it is in a non-Latin alphabet (e.g. Arabic, Chinese, Cyrillic, Japanese).
Minimum and maximum age restrictions
The minimum age for renting a car in Croatia is typically 21 years old, but some rental companies may have higher age restrictions or require a young driver fee for drivers under 25. Additionally, some companies may have upper age limits, usually around 75 years old. Please check the "rental terms" in your search results on crocarhire.com to see the requirements of your chosen provider.
Can you drive a rental car from Croatia to Bosnia, Montenegro, Serbia, or any other European country?
If you plan to drive a rental car from Croatia to neighboring countries like Bosnia, Montenegro, Serbia or other European countries, it's important to check the rental company's policy regarding cross-border travel. Additional fees or restrictions may apply. We have written a cross border travel Croatia page which you can read by clicking here.
Taking a car rental Croatia on a ferry
If you intend to take your rental car on a ferry, ensure you inform the rental company beforehand, as specific guidelines and requirements may apply. Additional charges for ferry travel may also be applicable.
Cross-country car hire
Croatia boasts diverse landscapes, and exploring different regions is highly recommended. Many rental companies allow cross-country travel within Croatia, enabling you to visit popular destinations like Plitvice Lakes National Park, Istria, or the Dalmatian Coast and visiting places such as Rijeka, Zadar, Trogir, Split & Dubrovnik.
Picking up the car and getting on the road:
When picking up your rental car, carefully inspect the vehicle for any existing damages, and report them to the rental company. Familiarize yourself with the car's features, including navigation systems, fuel type, and emergency contact information. Before hitting the road, acquaint yourself with local traffic rules, speed limits, and parking regulations.
Inspect the car
Before driving off, conduct a thorough inspection of the rental car's exterior and interior. Take note of any existing damages and ensure that the rental company acknowledges them in writing. This will prevent any disputes regarding damages upon returning the vehicle.
Respect road rules
Adhere to Croatian road rules and regulations to ensure a safe and enjoyable driving experience. This includes following speed limits, wearing seatbelts, and avoiding the use of mobile devices while driving. We have written a Driving in Croatia page which you can read more about here.
Road assistance
Save emergency contact numbers provided by the rental company in case you encounter any mechanical issues or require roadside assistance during your trip.
Navigating roads in Croatia
Croatia has a well-developed road network, with highways connecting major cities. Some roads may have tolls, so ensure you have local currency or a credit card for payment. Use GPS or mobile navigation apps to navigate efficiently.
Renting a car in Croatia opens up a world of possibilities for exploring its rich culture, breathtaking landscapes, and hidden gems. By considering the factors discussed in this guide, you can confidently plan your car hire in Croatia, ensuring a smooth and enjoyable journey. Embrace the freedom and flexibility of having your own wheels and embark on an unforgettable adventure in this beautiful country.
Remember, book early, understand the terms and conditions, and drive responsibly to make the most of your car hire in Croatia. Enjoy the open road and create lasting memories as you discover the wonders of this remarkable destination.
You may also like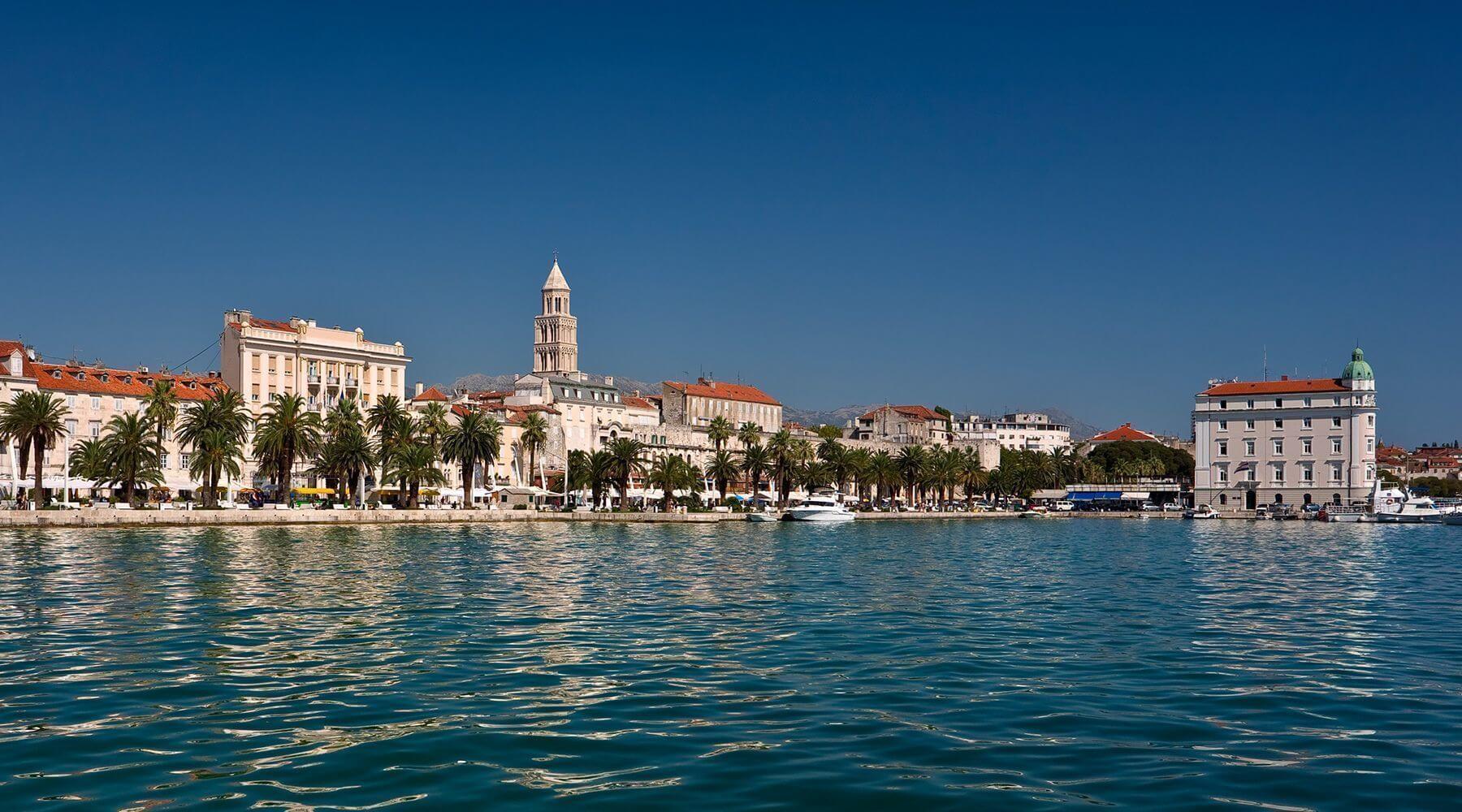 0